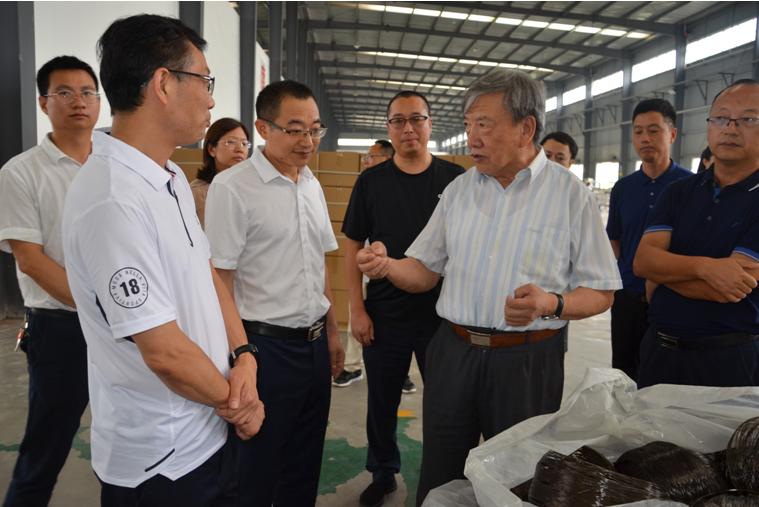 From July 7 to 8, Liu Jiaqi, academician of The Chinese Academy of Sciences, led a team of experts from the Chinese Academy of Sciences to investigate the development of basalt fiber industry in Dazhou, and had a discussion and exchange on the current situation, existing problems and future development direction of basalt fiber industry.Xu Zhiwen, deputy secretary of The Municipal Party Committee of Dazhou attended the symposium and made a speech.
During the investigation, the expert group went to Sichuan Juyuan Xuan Fiber Technology Co., Ltd. and Sichuan Basalt fiber and product Quality supervision and Inspection Center to have a detailed understanding of the enterprise's production and operation status, inspection ability and standards of the inspection center.The expert group points out that the basalt fiber industry in Dazhou has a good development foundation and has achieved certain results.It is hoped that Dazhou will continue to strengthen the confidence in the development of basalt fiber industry, scientifically formulate the development plan, further clarify the product market positioning, implement the production technology with high standards, explore the extension of the industrial chain, and constantly expand the national and even the international market.
Xu Zhiwen said that the expert group pointed out the existing problems in the development of basalt fiber industry in Dazhou, and clarified the thinking, positioning and direction for the future development.He demanded that all relevant departments at all levels should strengthen their confidence, cohesion and continue to make persistent efforts, build basalt industrial park with high standards, cultivate and expand the xuanxian fiber enterprises at a high level, and promote the rapid development of xuanxian fiber industry with high quality, so as to provide strong industrial support for Dazhou to accelerate the realization of "two" positioning and strive to be the deputy economic center of the province.