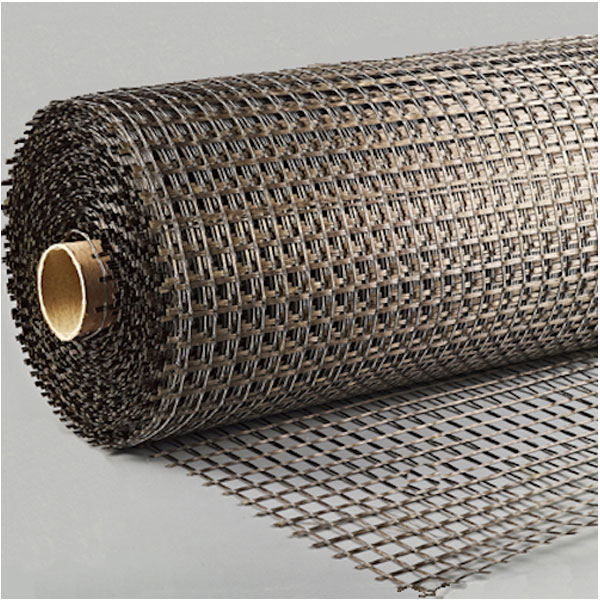 Hot sale factory direct waste basalt fiber mesh raw continuous mesh
The product description
Basalt fiber mesh using basalt roving as raw material for its excellent corrosion properties. First weave the roving into grille cloth and then drying molding after the asphalt treatment.
Advantages:
Basalt mesh can either be used in the ultrahigh-temperature or ultralow-temperature environmental conditions, can prevent the cracks of asphalt pavement and resist bio erosion and climate change effectively. It also has good heat stability and will not have creep at long term. It posses good consistency when mixed with bituminous mixture. Because the mixing temperature in bituminous mixture is high over 190℃,the basalt fiber can resist to elevated temperature, have very competitive superiority compared with present variety meshes.
Application:
Used as reinforcement material of soft soil foundation, anti-cracking project and embanking reinforcement.
Performance index of basalt fiber geogrids
specifications

Number of mesh eyes (mesh center distance)

Breaking strength

Elongation at break

mm

kN/m,≥

%,≤

By the

zonal

By the

zonal

By the

zonal

BGA1×1(40×40)

1±0.15

1±0.15

40

40

4

4

BGA1×1(60×60)

1±0.15

1±0.15

60

60

4

4

BGA1×1(70×70)

1±0.15

1±0.15

70

70

4

4

BGA1×1(90×90)

1±0.15

1±0.15

90

90

4

4

BGA1×1(110×110)

1±0.15

1±0.15

110

110

4

4

BGA1×1(130×130)

1±0.15

1±0.15

130

130

4

4

BGA1×1(160×160)

1±0.15

1±0.15

160

160

4

4

BGA2×2(60×60)

2±0.15

2±0.15

60

60

4

4

BGA2×2(90×90)

2±0.15

2±0.15

90

90

4

4

BGA2×2(110×110)

2±0.15

2±0.15

110

110

4

4